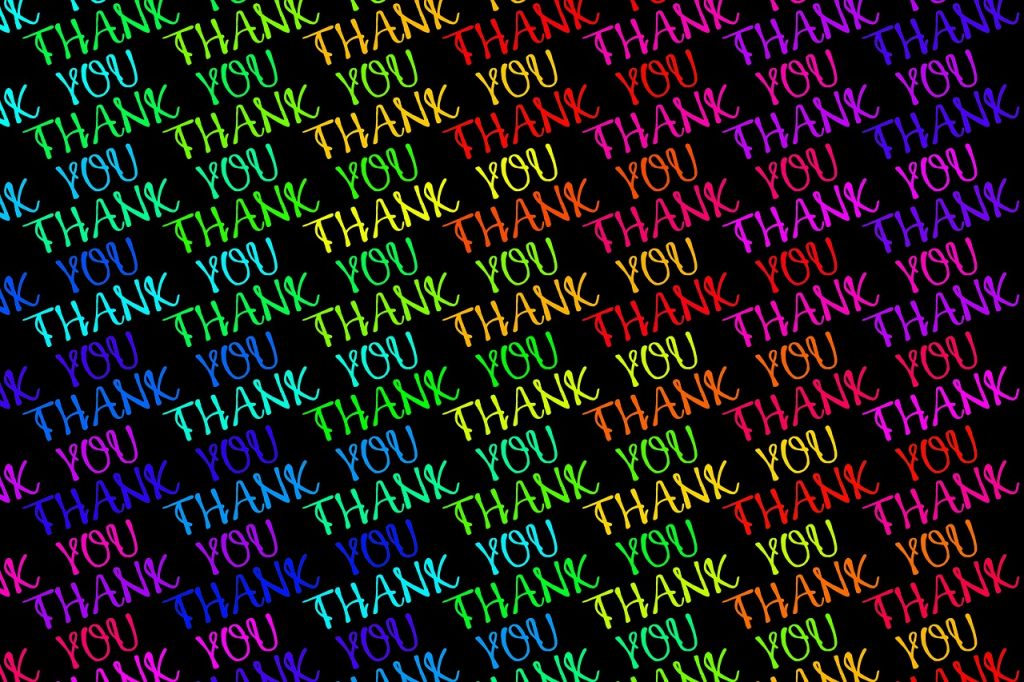 Dr. Roberts Emmons, a professor at the University of California Davis, as explained in this 4 minute Youtube video, designed an experiment that showed that people who keep a gratitude journal and express gratitude are much happier than those who don't. He also wrote the book The Gratitude Effect.
Soul Pancake did an experiment where the participants named the person they were the most grateful towards. Then they asked the participant to phone that person and express that gratitude. The Youtube video of it is only 7 minutes long, and it might make you cry.
There are probably several good ways of keeping track of your gratitude. My way is to keep a single, ongoing list of what or who I am grateful for. Ideally, I would spend a little time each evening to think of what or with whom I am grateful, and add it to that list. I list one-time things, like an expression of kindness on the part of a stranger on a street, or things that I may take for granted, like having enough to eat or a bed to sleep in. I like the idea of adding things to a single list so that when I am really down and need it, I can refer to the list. Lately, I have added an importance rating on each item, on a scale of 0 to 10. If you decide to do this, I would suggest rate it according to how important it is in your estimation, and not according to what your friends or society tells you it should be.