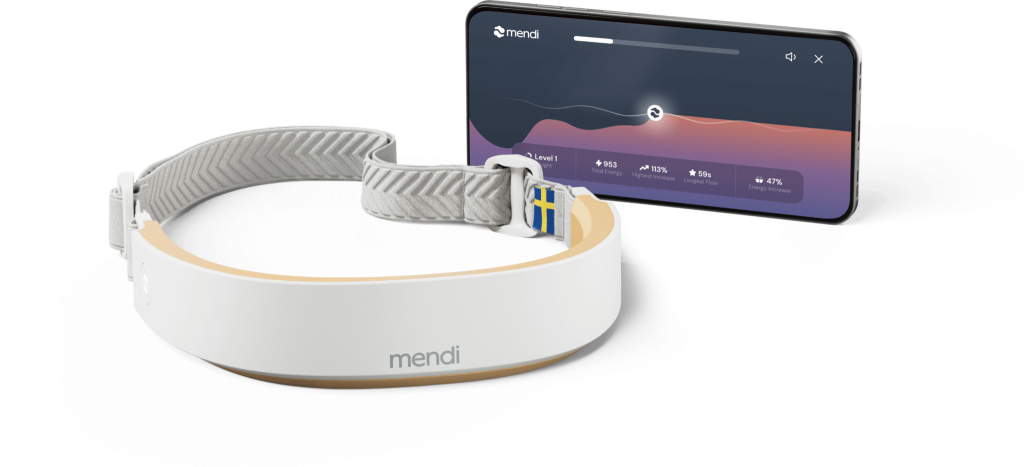 (updated January 2022)
Biofeedback is a type of therapy where you use information about your body, as registered by biofeedback devices, in order to improve your thinking and emotions. The theory is that by getting feedback about your internal state of calmness or agitation, you can teach yourself how to become more calm. In the past I used a Muse 2 to help me with mindfulness meditation. Now I use a Mendi, which is a new biofeedback device for $299 US.
I had the Muse 2, $192 USD on Amazon, for a number of months, but I started to feel pain in my forehead just behind the device when I put it on. It was so black and white, since when I put it on, I felt the pain under the Muse 2, and when I took it off, the pain went away. So I sold it on eBay for a decent price. I did some google searches about the problem, and also contacted Muse 2 support about it, but didn't find anyone with similar experiences.
A great feature about Muse 2 is that they combine mindfulness meditation with their biofeedback device. They have many different meditation options and scenarios to choose from, making it superior to Mendi in that way. However, because of the pain I felt in my forehead, I couldn't use it anymore. Mendi promises to improve their software as time passes, so hopefully they will become more competitive with Muse 2 in the meditation department.
The way Mendi works is you try to move this ball on the screen upwards instead of downwards. The more often you move the ball upwards, the higher the score you get. From what the company says, people can usually figure out on their own how to get the ball to move upwards. I find this frustrating, and instead I spend my time in mindfulness meditation while wearing Mendi. This works for me, since I often get good scores and the ball moves upwards alot.
I had a couple of questions about Mendi, and got an email in response. Here is part of what that email said: "We have plenty of things in the works, I wouldn't necessarily call it guided meditations, but making the neurofeedback experience with Mendi more hand-held and guided is one of our perennial goals. As you know your Mendi is equipped with an HRV (heart rate variability) sensor that's not being used now – activating it will be one of our main focuses in late Q1/Q2 of 2022. You will soon hear more about this. "