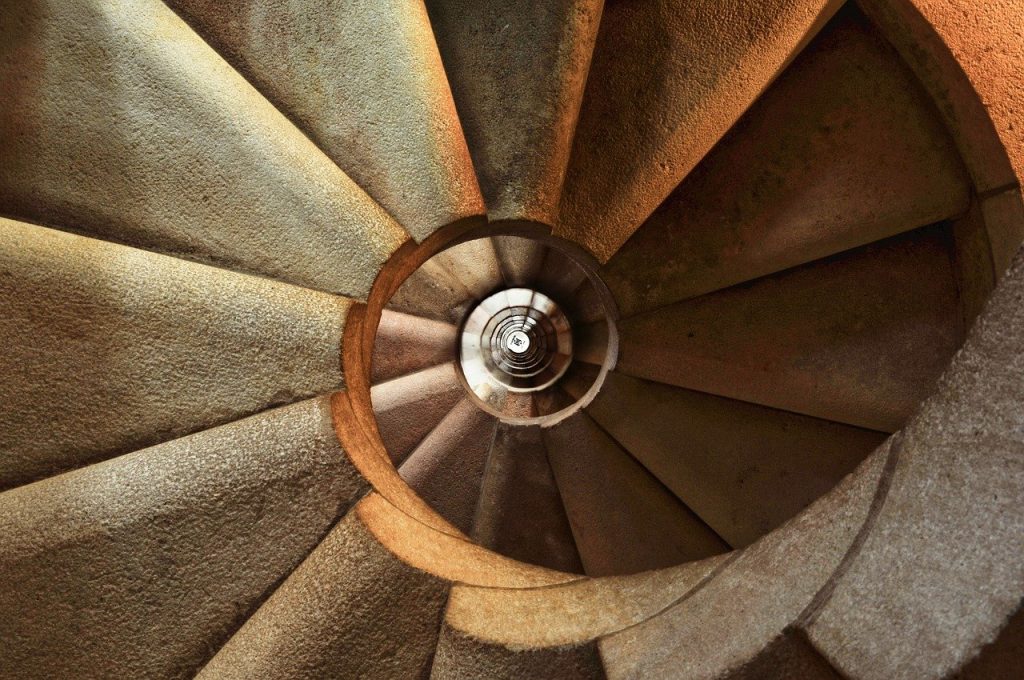 My idea is that if I can do 1% more each day, then the results will accumulate. Or if I can't do 1%, then I'll strive to do 0.01%, or at least try not to go backward. I got this idea from the first part of Michael Alden's book 5% More. Anyone who was struggled with depression or anxiety on an ongoing basis knows how debilitating it can be, and for severely depressed people, even getting out of bed can be a major accomplishment. David Burns in his book Feeling Good, has many ideas about dealing with this problem, particularly in chapter 5 – Do Nothingness How to Beat It. He suggests making a goal of doing something you have been putting off, for 15 minutes and no more. If you feel like continuing, fine, but not to expect to do more then 15 minutes. Doing something 15 minutes a day starts to build up if you are doing it every day, or a few times a day, and in my opinion, is way better then doing nothing at all. The harsh reality is that you have to force yourself to do things, when you think or feel you can't, to get healthy again. Another book that looks helpful, though I have only read a bit so far, is Get It Done When You're Depressed by John Preston and Julie Fast.
Another book that talks about how small changes can add up over time is The Spark: The 28-Day Breakthrough Plan for Losing Weight. Small changes made daily, or at least habits maintained daily, build momentum. A positive change in healthy eating often gives you more energy. Having more energy, you can start to exercise. Even though younger people often take the attitude "no pain no gain" or "go big or go home" when it comes to working out, I doubt this will work at all with people with depression or anxiety. My attitude towards using my exercise bike or treadmill is to use it until I start to get tired. If I am not getting tired like I usually do, I may quit before I get tired. My brother, a long-distance runner in his 50's who has run a few marathons in the last 10 years or so, says if he runs a lot further then usual, even if he feels like it and wants he, he often gets sick. Exercise in moderation gives you more energy, instead of making you feel more tired, and therefore able to take on other small changes or goals in something you value. If you are working towards a goal or making improvements in something you value, your self-esteem improves, which again, gives you more energy.
Even though Abdu'l-Baha says to seek for perfection, I don't think it is practical in the slightest to expect perfection every day from yourself. For some people who have a very high capacity this might be practical. But for the average person it is completely unrealistic. Not only that, but I've read in a couple of books on procrastination, that perfectionism can be a reason behind the procrastination. It actually makes sense, especially if the person has the idea if you can't do it perfect then don't do it at all. I think in these times of fast-changing everything, this kind of attitude is completely antiquated. In certain circumstances, such as a heart surgeon or air traffic controller perfection is not only desirable but necessary to save lives. Expecting to have a perfectly clean house at all times, when faced with priorities and responsibilities more important than that, then setting this kind of standard for yourself is really ludicrous. Ridvan Moqbel, a Baha'i from Iraq who lived in Britain and Canada, would say "progress not perfection." My mother would say, a brother of Ali Nakhjavani, from Selkirk Manitoba, would say "just do your best".
I suspect perfectionism often comes from society, parents, teachers, authority figures, and so on. Often times, these people can be concerned with how your performance makes "them" look, instead of your own well being. A person can get caught up in perfectionism because of ego, to be better then average or other people, or because adults are stuck in an adolescent state of competing in everything in life. I think a cure for this is to do things to please God instead of seeking approval from people, fear God instead of people, and to submit your will to the will of God instead of doing things your way or trying to live up to other people's expectations. This prayer can help here: Verily I do this for God, the Lord of the heavens and earth, the Lord of all that is seen and unseen, the Lord of Creation.
Another positive idea is to consider your cup as half full (or a quarter full, or whatever), instead of looking at your shortcomings always. Certainly, we should bring ourselves to account each day, and search for our imperfections: 31. O SON OF BEING! Bring thyself to account each day ere thou art summoned to a reckoning; for death, unheralded, shall come upon thee and thou shalt be called to give account for thy deeds. (Baha'u'llah, The Arabic Hidden Words). But dwelling or obsessing about one's own weaknesses and faults doesn't help anyone.
The compilation Triumphing Over Our Weaknesses has many quotes regarding dwelling on one's weaknesses and faults. When people become depressed, they naturally see that dark side of life, in others, and maybe more so in themselves, who they know better than anyone else. This might be caused by a cognitive distortion, like mental filter, discounting the positive, magnifying one's faults, and/or minimizing one's strengths and accomplishments. Therese Bouchard outlines the 10 cognitive distortions on the Every Day Health website.
The whole duty of man in this Day is to attain that share of the flood of grace which God poureth forth for him. Let none, therefore, consider the largeness or smallness of the receptacle. The portion of some might lie in the palm of a man's hand, the portion of others might fill a cup, and of others even a gallon-measure. (Baha'u'llah, Gleanings)
Anyone who is has experienced debilitating mental illness knows how difficult it can be to get even simple things done, like getting out of the bed for severely depressed people. It's an aspect of mental illness that I suspect most people aren't aware of because they have never experienced that themselves. The sad thing is, some people can remain in the state of dysfunctionality, for years on end. If you are in this kind of state, then I think adopting the attitude of 0.01% better each day, is actually very practical when maybe nothing else can work. This idea of one thing at a time, one day at a time, small steps for small feet, was popularized in the movie What About Bob with Bill Murray whose psychiatrist played by Richard Dreyfuss, wrote a book called Baby Steps.
Every day, in the morning when arising you should compare today with yesterday and see in what condition you are. If you see your belief is stronger and your heart more occupied with God and your love increased and your freedom from the world greater, then thank God and ask for the increase of these qualities. You must begin to pray and repent for all that you have done which is wrong and you must implore and ask for help and assistance that you may become better than yesterday so that you may continue to make progress. – Abdu'l-Baha, Star of the West.