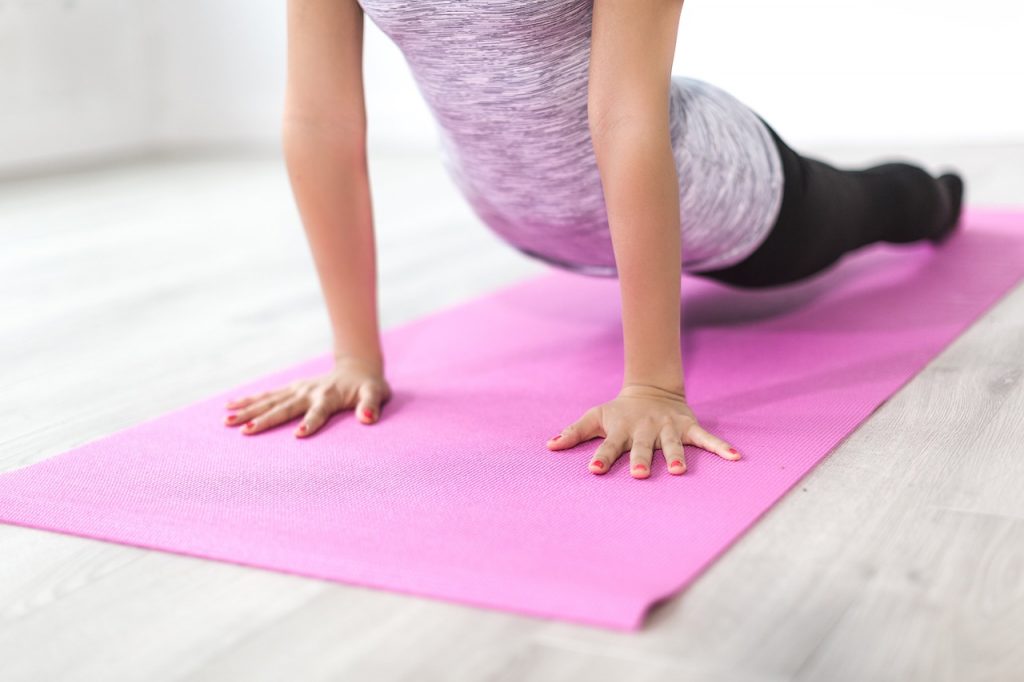 Yoga is a practice that originated from ancient India and has several schools. I started to use yoga to heal lower back pain with this YouTube video from Hasfit. Since, I have discovered Yoga is just as useful to help me with emotional and mental distress as with helping me out with my lower back pain. Yoga is now part of my early morning routine and lifestyle. I hope to continue practicing yoga daily as long as I am physically capable. It only takes 10 – 20 minutes each morning and I highly recommend yoga to anyone. I suspect its' benefits are helpful to anyone dealing with the stress of any kind.
Yoga is now seen as a part of dealing with Post Traumatic Stress Disorder (PTSD), and its variants such as Complex PTSD. A related book is Overcoming Trauma Through Yoga. I read online that as much as 20% of the Canadian population may qualify for PTSD because of the current challenges with Covid-19. This Global News article/video states 11 million Canadians are experiencing high levels of stress due to the Covid-19 crisis. This high-level stress is related more to social, occupational and economic situations created by the Covid-19 crisis, than to the virus itself.
If you are interested in pursuing yoga, here are some tips how to go about it:
Find a Youtube video that teaches you how to do yoga. I put this stand on the floor to prop up my Android tablet, to make it easy to follow along with this video.  
There are likely yoga classes going on near you, and some may be free. You can google your town name and yoga, or check the Yogafinder website. 
There are many DVD's you can watch on your TV to learn yoga. These DVD's can be found from online or retail vendors such as Amazon, BestBuy, The Source, Visions, or Walmart.  
There are many books available as well, from retailers such as those listed above, or from Chapters/Indigo in Canada. Used books stores also would likely have a few books on yoga. 
Your local library probably has DVD's or books on yoga you can borrow. 
Your local library likely has videos or e-books you can borrow or watch on your computer, through services such as OneDrive, Libby, Hoopla, or cloudLibrary. 
For television programs, google yoga and then your cable provider or streaming video services like Netflix or Amazon Prime. 
Google yoga and see what comes up. 
If you have problems with trauma or PTSD, check out my blog on EFT and EMDR.