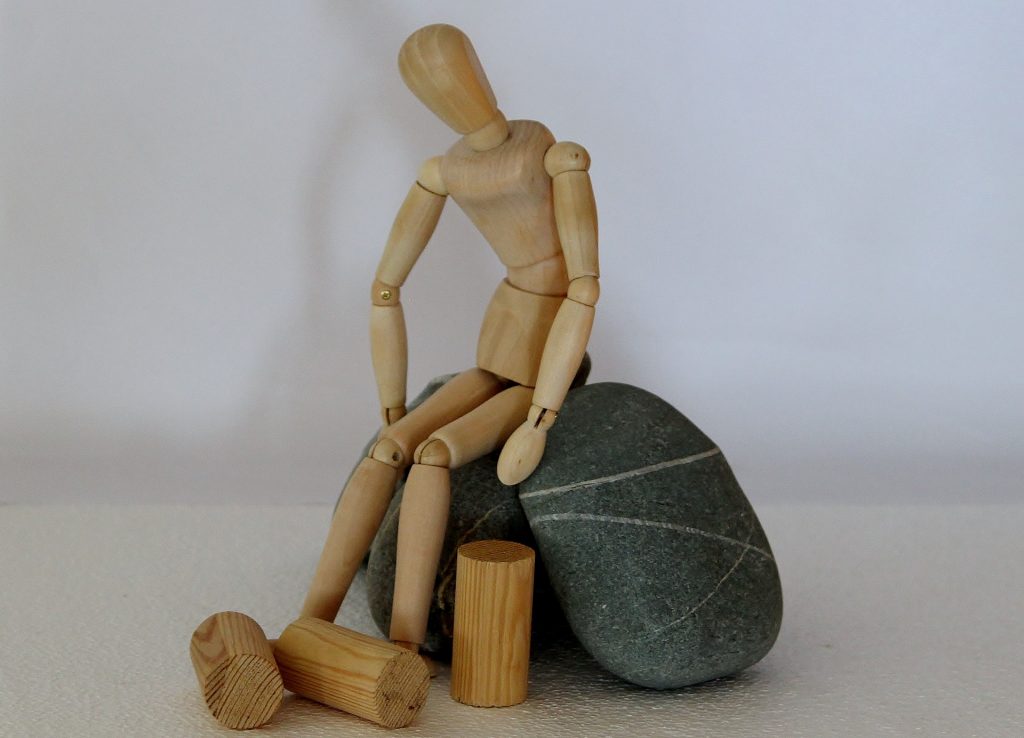 "Is there any Remover of difficulties save God? Say: Praised be God! He is God! All are His servants, and all abide by His bidding!" The Báb
I remember the late Hand of the Cause, John Roberts saying to say the removers of difficulties prayer 500 times when in great hardship. Sayings this prayer 500 times could be an option who are in dire straits in these Covid-19 times. I found this passage in Balyuzi's book Baha'u'llah The King of Glory, page 114:
"Mirza Aqa Jan himself has testified: 'That Blessed Beauty evinced such sadness that the limbs of my body trembled.' He has, likewise, related, as reported by Nabil in his narrative, that, shortly before Bahá'u'lláh's retirement, he had on one occasion seen Him, between dawn and sunrise, suddenly come out from His house, His night-cap still on His head, showing such signs of perturbation that he was powerless to gaze into His face, and while walking, angrily remark: 'These creatures are the same creatures who for three thousand years have worshipped idols, and bowed down before the Golden Calf: Now, too, they are fit for nothing better. What relation can there be between this people and Him Who is the Countenance of Glory? What ties can bind them to the One Who is the supreme embodiment of all that is lovable?' 'I stood,' declared Mirza Aqa Jan, 'rooted to the spot, lifeless, dried up as a dead tree, ready to fall under the impact of the stunning power of His words. Finally, He said: "Bid them recite: 'Is there any Remover of difficulties save God? Say: Praised be God! He is God! All are His servants, and all abide by His bidding!' Tell them to repeat it five hundred times, nay, a thousand times, by day and by night, sleeping and waking, that haply the Countenance of Glory may be unveiled to their eyes, and tiers of light descend upon them." He Himself, I was subsequently informed, recited this same verse, His face betraying the utmost sadness."
I have said this prayer often, at times 500 at a sitting, and have wondered at the verse "all are His servants and all abide by His bidding". "ALL" are His servants? "ALL" abide by His bidding? The second phrase is especially baffling to me, even weird at face value. I suspect many people who have at least some understanding of the world, it's people's, it's history, and read the news sometimes, would understand my point. There are two quotes I have found which help me to understand these two phrases.
"Today, the Lord of Hosts is the defender of the Covenant, the forces of the Kingdom protect it, heavenly souls tender their services, and heavenly angels promulgate and spread it broadcast. If it is considered with insight, it will be seen that all the forces of the universe, in the last analysis serve the Covenant." Abdu'l-Baha.
"In his letter of 19 August 1994… raises a number of questions on the subjects of suffering and free will. He asks if all tests are sent by God, `aside from the tests we cause ourselves or each other', for the individual or collective purification of humanity, or if some are `purely coincidental', such as an earthquake or a terminal illness. He also wants to know if `man's free will is ever utilized to bring about God's Will'. To exemplify this question, he points to the murder of the Covenant-breaker Siyyid Muhammad-i-Isfahani by three of the Baha'is living with Baha'u'llah in `Akka at that time. He notes that Baha'u'llah forbade such an action, and was dismayed when it happened, and yet, in the Kitab-i-Aqdas, He points to the death of Siyyid Muhammad as a warning to Mirza Yahya and declares, `Behold! God hath laid hold on him [Siyyid Muhammad] who led thee astray.' That is, it could appear in this instance that God used innocent and faithful people to commit a repugnant deed in order to accomplish His own purpose .. . As … has noted from the materials he has already studied, the questions of suffering and free will are both profound and hard to understand. In some pilgrims' notes, `Abdu'l-Baha indicates that the suffering of innocent creatures and human free will are two of God's three great mysteries, the third being the mystery of good and evil. Nevertheless, a number of Baha'i texts shed light on these subjects … We especially note the following points …:
There are two kinds of suffering, one for testing, one for punishment
Humanity as a whole is experiencing divine punishment, retributory calamity, including `upheavals, war, famine, and pestilence'
Some tests are a result of man's choices, his free will
God's foreknowledge of events does not cause them
Everything that happens is good for God's loved ones
God uses everything that happens for His own purposes
This last point is, perhaps, especially pertinent to a consideration of the murder of Siyyid Muhammad-i-Isfahani by faithful followers of Baha'u'llah. It cannot be said that committing the murder accorded with the Will of God, as it was a clear breach of the Law of God as directed by Baha'u'llah Himself. However, the statement that 'God rendereth His Cause victorious at one time through the aid of His enemies, and at another by virtue of the assistance of His chosen ones' seems to imply that everyone, including those who out of their free will choose to oppose the Cause of God or to disobey His laws, in the last analysis remains an instrument of God. This accords with the assumption that everything that happens is an expression or instrument of Divine Will, that 'all are His servants and all abide by His bidding', although everything that happens is not necessarily caused by God. The difference between those who consciously choose to turn to God and those who oppose or disobey Him, it would seem, is that the former consciously choose 'the complete surrender of one's will to the Will of God'. (This argument is taken from a commentary by Arash Abizadeh, published in The Journal of Baha'i Studies, vol. 3, no. 1, pp. 67-73.)… may also wish to refer to the presentation of J. E. Esslemont, made in Bahâ'u'llâh and the New Era … on the subject of universal suffering … Memorandum of the Research Department. " Fire and Gold, pages 29-31.
When I say the removers of difficulties prayer, I usually think of one of the names of God for one or more of the repetitions. 
Related Blogs: