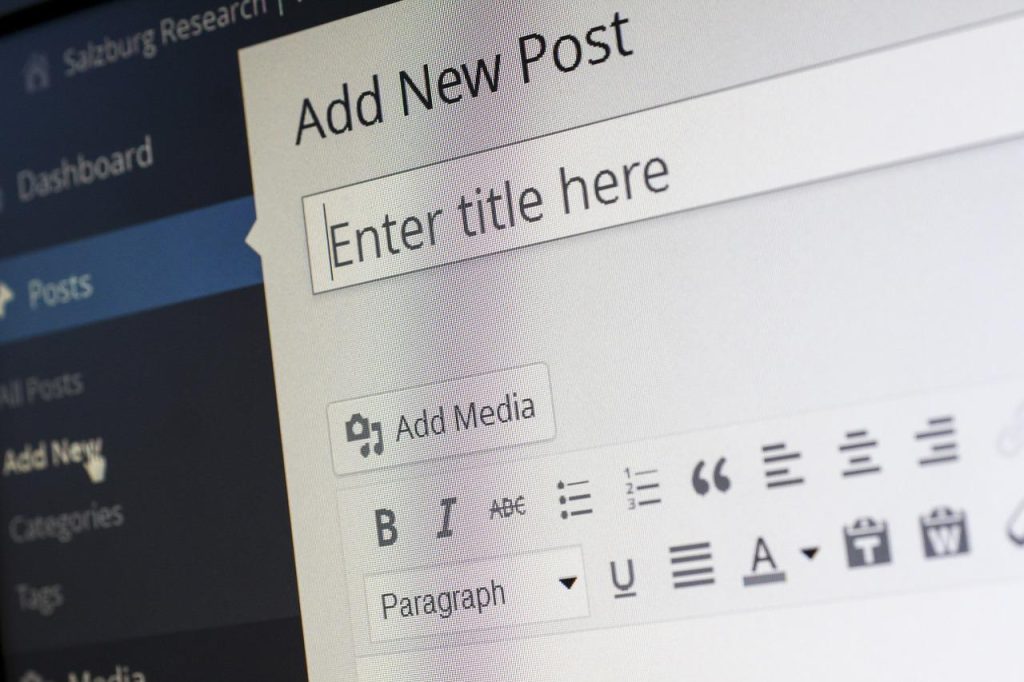 A few recent comments I received were from aspiring bloggers wanting advice. Since my response became longer than I expected, I decided to make it a blog instead. I am going to write from my experience only, which is limited because this is the only blog I have. I suspect you would get many more good ideas from googling the topic.
Below are the main factors I see in writing a blog, in order of what comes first, then next:
Having a focus and target audience.
Decide if this is something you want to make money with.
Set up and run a website.
Gather content for your website.
Write the blogs.
Structure the blogs.
Benefits of blogging.
WordPress plugins I use.
Website Focus:
I suggest reading the "About" and "Disclaimer" pages, which should explain where I am coming from. I chose a subject I was quite familiar with, though no expert by any means. The blogs on my website mostly revolve around the central topic or focus. The blogs provide the "content" of the website and the purpose of the website. If you have two very different ideas or subjects you want to blog on, I suggest getting different domains (URLs) for each.
I doubt you need to be very familiar with the subject of your website before you start. As long the subject is something you are very interested or passionate about and is a topic people would need or want to know about, I suspect you can add new blogs as you learn more about your subject.
Running a Website:
I took a two-year computer technology program at a post-secondary technical college, so I have some background in tech. But I have talked or read about people who set up and run a website, and have little background in tech, except for knowing how to use a computer and smartphone. I decided to go with a WordPress site, since it offers some flexibility, is widely used even by big corporations, has a lot of support and plugins. I found a website host, called Hostwinds, whom I pay $125 a year for allowing me to put my website on their system.
There are many books and website resources on how to get a website up and running and maintain it. One I like is WPBeginninger website. I suspect it is almost guaranteed that you will run into technical problems occasionally. Google is the first place I go to solve these problems or search for advice. At the bottom of this blog is a list of WordPress plugins, I use on this website.
Gather content:
I follow the advice I gave in the getting things done blogs. I've done a lot of reading over the decades about this stuff, and had some time to think about it. As I read now, I get new ideas or am reminded of materials I've read in the past. I record my thoughts for what to write, to a digital recorder. I do this, because often I'll have a thought or idea about a blog only once, and if I don't record it right away, I'll forget it. I like digital recorders because they are low-tech, ie. reliable and quick to use, quicker than a smartphone, tablet or computer.
I start out the recording with something like "sage and intrepid, post on knowing yourself…". That way, when I copy the mp3 files from the digital recorder to the computer, I only have to listen to the first 10 seconds or so. I rename the file according to the blog subject, then file it away on my dropbox. Then when I have time to write up the blogs, I'll refer to these digital recordings, and often get other ideas while writing out the blog. I have a digital recorder that accepts a microSD card. I use a USB adaptor to plug the microSD card into, making transferring files to the computer much quicker.
Writing the Blogs:
I learned to write at university. If you feel you need help improving your writing skills, the first step is read a lot. My French as a second language instructors gave me this tip, and it is true for English, whether it is your mother tongue or not. The next step is to write a lot. You may want to start a journal (a topic of an upcoming blog), both for writing practice and self-discovery. I suggest not worrying about spelling and grammar when writing a journal, or if you have to, checkout Antidote, which I use as my grammar and spelling checker. Writing your own life story is recommended as therapeutic. Even writing texts, emails, and Facebook posts are a way to practice.
I try to say things in as few words as possible. This is not only what I learned at university, but no one has the time or interest anymore to read through a lot that ends up saying very little. Regrettably, from reading many books I suspect many publishers don't follow this advice, and ask authors to fluff up the book so it is at least 200 pages, so the publishers can make a profit. I use a dictionary when both reading and writing. Well chosen words can clarify sometimes better than a picture (worth a thousand words?).
I think reading and writing a lot should precede focusing on grammar and syntax. Much of what a person learns about grammar and syntax comes from unconsciously (or consciously) picking up the rules of grammar while reading, conversing, listening, and writing to a lesser extent. It is also much more interesting and motivating than learning grammar and syntax off the bat. Googling "learn how to write English" or "learn English grammar" brings up tons of online resources.
I accept imperfection but strive for excellence within my current limitations. I have read that procrastinators are often perfectionistic. Knowing deep down they can't achieve perfection, procrastinators wait until the very last minute, or just don't do it at all. They can maintain the illusion they could have done it perfectly if only they had enough time. Other blogs I have written, such as the 1% solution, moderation in all things, and one day at a time, should describe more fully my mentality: "progress not perfection", and "just do your best".
I often start with writing short points of what I want to include in the blog. I may gather these ideas over a period of time. Then I write up a basic draft with whatever I can think of saying and then sleep on it before re-reading it and checking it with a spell and grammar checker. If the topic is controversial, I will sleep on it two or three nights or more. Before I post the blog, I listen to it with a text-to-speech program called Textaloud. When I hear the blog, I can catch mistakes I won't notice from reading it. There are several websites that offer text to speech freely with decent voices, such as TTS Reader.
I try to refer to other blogs on my websites or other websites, mainly to make the blog more worthwhile, but also so my SEO (Search Engine Optimization) will rise, making it more likely I'll move up the Google search rankings.
Write Your Blogs Like a Journalist
The structure of your blog is probably going to be determined by your writing skills, your personal preferences, and the topic or theme you are writing about. However, if it is appropriate and reasonable, I suggest considering writing the blog like journalists write newspaper articles. That is, the most important information is in the headline and the first paragraph. The second paragraph has information of let's say second importance. The least important would go at the end of the article. As far as I know, this has been the standard way of writing newspaper articles for a long time.
This is a technique I started to value after writing quite a few blogs, so I doubt my blogs are a good example of this newspaper article style of writing. One of the things I find frustrating about reading some websites, is that the most important information is often hidden in the middle or at the end of the (sometimes long) webpage. Let's face it, most people are busy, and we may not be doing them a favour by being overly verbose and writing as if we are mystery novel writers, taking time to build suspense before getting to the important stuff.
Here are some more thoughts on this topic:
Including the most important at the very top of the blog makes it easier for visitors to find the blogs that interest or matter to them.

Many websites, like my WordPress website, shows the "headline" and the first sentence of the latest blogs on the homepage.
Having found what they were looking for relatively quickly, visitors to your website are likely to be happier about their experience with your website and more likely to come back.
There is probably good reasons why newspaper articles have been written this way for such a long time.
Many blogs are like the news or have similarities to the news genre, and therefore this could be a very good fit.
Benefits of Blogging:
It's an opportunity to consolidate my learning and understanding on my focus area. In high school, college and university, students write essays and do assignments to consolidate their learning. Much, maybe most, of my reading on my area of focus has been after finishing formal education. Writing helps me consolidate and clarify my thinking in a way I wouldn't get from just reading. Some people accomplish this by talking to others about their ideas, but I'm not much of a talker, and know only one person that would have any time and interest in listening to my ideas on mental health.
I have heard that the best way to understand something is to teach it to others. I normally wouldn't write these blogs for myself, just because of the time and effort it takes. Knowing that I should meet a certain standard for blogging, I put effort and time into the writing. The payoff is I understand the area better, and this helps me in my own recovery. If I understand it well, I am more likely to put it into practice in a realistic and efficient way, and maintain those habits as long as they are helpful.
Blogging gives me purpose and meaning. I believe that what I am writing about is important, and that quite likely some people will benefit from reading what I have to say. I am on social assistance because of my challenges, and this is a way of giving back to society that provides for my basic material needs.
"The best of men are those who serve the people; the worst of men are those who harm the people." Abdu'l-Baha.
"Our prime purpose in this life is to help others. And if you can't help them, at least don't hurt them." Dalai Lama.
WordPress Plugins I Use: