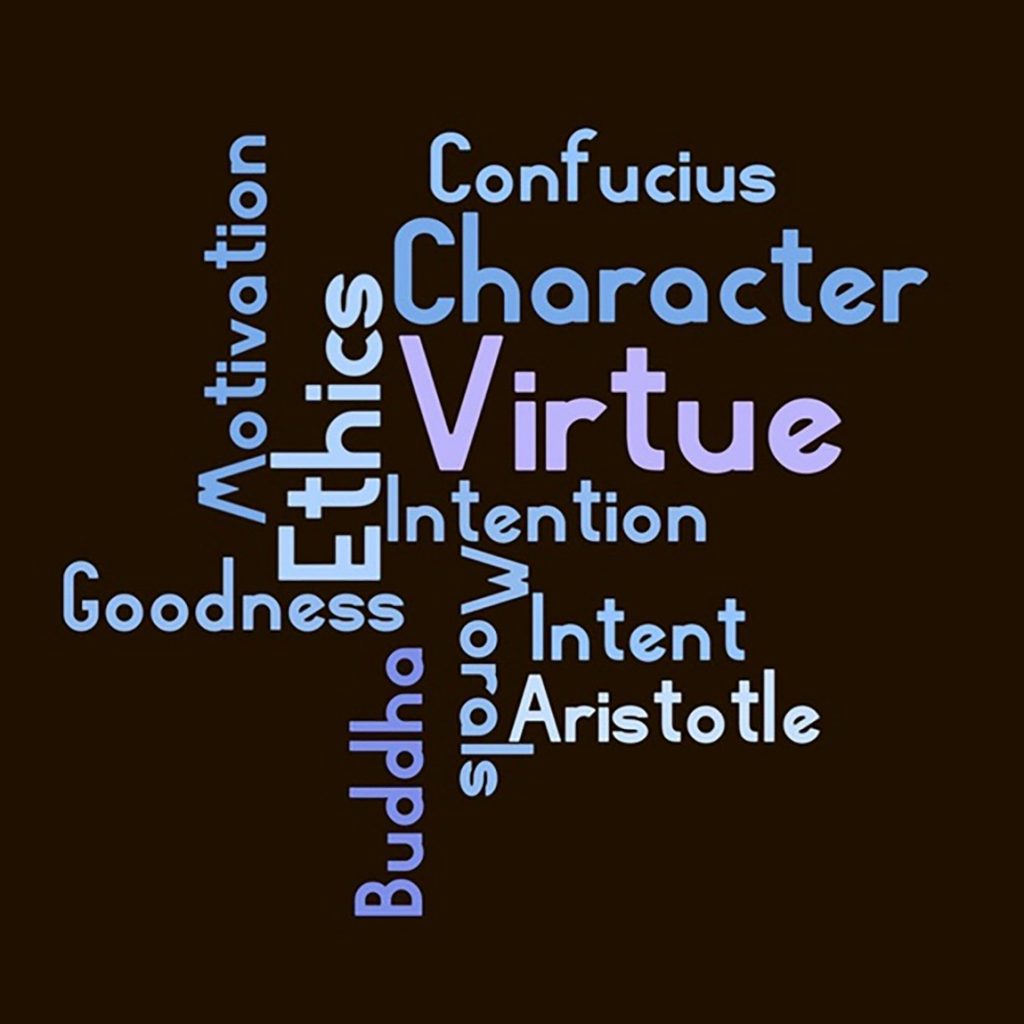 'What is the purpose of our lives?' 'Abdu'l-Bahá. — 'To acquire virtues. (Paris Talks)
"As to thy question, doth every soul without exception achieve life everlasting? Know thou that immortality belongeth to those souls in whom hath been breathed the spirit of life from God. All save these are lifeless — they are the dead, even as Christ hath explained in the Gospel text. He whose eyes the Lord hath opened will see the souls of men in the stations they will occupy after their release from the body. He will find the living ones thriving within the precincts of their Lord, and the dead sunk down in the lowest abyss of perdition. Know thou that every soul is fashioned after the nature of God, each being pure and holy at his birth. Afterwards, however, the individuals will vary according to what they acquire of virtues or vices in this world." (Abdu'l-Baha)
" But the spirit of man has two aspects: one divine, one satanic — that is to say, it is capable of the utmost perfection, or it is capable of the utmost imperfection. If it acquires virtues, it is the most noble of the existing beings; and if it acquires vices, it becomes the most degraded existence." (Abdu'l-Baha)
"In considering the effect of obedience to the laws on individual lives, one must remember that the purpose of this life is to prepare the soul for the next. Here one must learn to control and direct one's animal impulses, not to be a slave to them." (Universal House of Justice, Lights of Guidance – 1209)
Stephen Covey's classic self-development book, The 7 Habits of Highly Effective People, has a great quote: "sow a thought, reap an action; sow an action, reap a habit; sow a habit, reap a character; sow a character, reap a destiny". This is a perfect quote for his book, because he focuses on principles and character. He advocates being centered in principles, rather than on other things like family, church, work, wealth, possessions, friends, enemies, status, power and so on.
He says there are core principles found in all cultures and religions, and it's on these principles he encourages people to center their lives. Covey did an expansive study of self-help books and discovered that before the first world war most self-development books focused on principles and character. Since that time, most self-development books have focused on tools, techniques, image, and quick fixes.
Character in the old way, referred to old-fashioned virtues like honesty, kindness, fairness, courage and modesty. Much if not most of mankind seems to have strayed from these principles and values. Many people blame religion for many, if not all the problems in the world. As well, many people have strayed from the values and beliefs of their parents, grandparents, and/or great grandparents. I think in many ways this is a good thing. We used to live in a mostly authoritarian world where power was abused, and injustice and prejudice was rife.
It was in these authoritarian – supposedly civilized – societies and nations where some of the great crimes were committed by people against other people. In the 20th century, we saw genocide in Stalin Russia, Nazi Germany, Cambodia, Rwanda and Serbia. The two world wars were orchestrated mostly by so-called Christian countries against so-called Christian countries.
I have long suspected these two world wars are the main cause of people moving away from traditional values, morals and authority. I wonder if regular people stopped believing their leaders, who carried out these very destructive two world wars. The East is not blame-free either. Muslims regular wage geurrilla warfare or terrorism, most often against other Muslims. Hindus and Buddhists are not free of regular violence and murder in the name of religion.
So why not throw out the baby with the bathwater, and adopt moral relativity and amorality? Who needs old-time morality and values when the world is so messed up? It's up to you. The Baha'i Writings explain that everyone has free will, at least to a certain degree. Of course the degree to which each individual has free will is often dependent on many things beyond the person's control: their parents, their innate personality, where they grew up, their race, their gender, etc.
Stephen Covey hasn't been the only one around recently talking about character and virtue. Just typing in "virtues" into your favorite search engine or online book retailer will bring up scads of links or books. There's a whole branch of psychology that focuses on character, as well as other things, called Positive Psychology. Martin Seligman, its founder, once the President of the American Psychological Association, became disenchanted with how psychology focused on what was wrong with people, and didn't focus on how to make things right. Since, he has dedicated himself to promoting Positive Psychology. He co-wrote a book on virtues called Character Strengths and Virtues.
In the late 1980's, a Baha'i couple and a brother founded the Virtues Project. It became popular in the Baha'i community and many schools adopted the program. Here is a list of 100 virtues they picked out to showcase. Here is a Bahai blogcast interview with Linda Kavelin Popov, the main force behind the project. I have read and referred to her book The Family Virtues Guide over the decades and love it. Even though it is mainly for parents and written in a language and contexts that children can relate to, it holds wisdom that adults can greatly benefit from.
Related Blogs:
Audio::