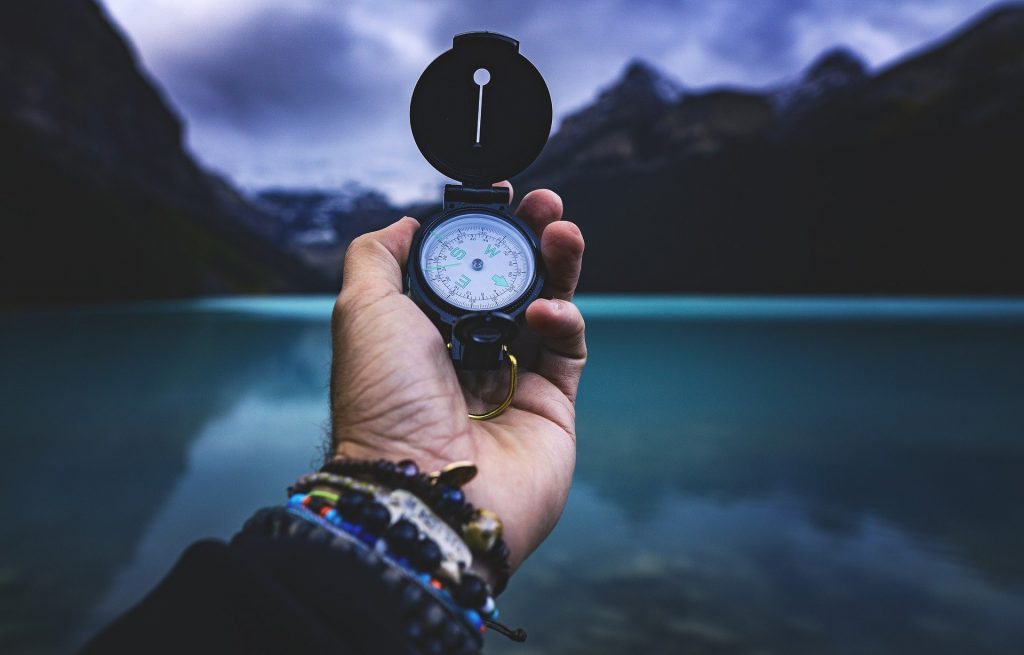 Below are a sample of some quotes I find inspiring. Having these quotes on hand has helped through many a difficult time. I encourage you to compile quotes you find guidance, inspiration or strength from, whatever your belief system is. If you feel moved to share your favorite quotes, please include them in a comment below.
He that giveth up himself wholly to God, God shall, assuredly, be with him; and he that placeth his complete trust in God, God shall, verily, protect him from whatsoever may harm him, and shield him from the wickedness of every evil plotter. Baha'u'llah.
Let thine heart be afraid of none except God. Baha'u'llah.
"And if he feareth not God, God will make him to fear all things; whereas all things fear him who feareth God." Baha'u'llah.
Be not afraid of anyone, place thy whole trust in God, the Almighty, the All-Knowing. Baha'u'llah.
O ye beloved of Baha'! Do not look at your weakness, nay, rely upon the confirmation of the Holy Spirit. Verily, It maketh the weak strong, the lowly mighty, the child grown, the infant mature and the small great. Abdu'l-Baha.
Never lose thy trust in God. Be thou ever hopeful, for the bounties of God never cease to flow upon man. Abdu'l-Baha.
Know thou that God is with thee under all conditions, and that He guardeth thee from the changes and chances of this world. Abdu'l-Baha.
By nothing, under no conditions, be ye perturbed. Be ye anchored fast as the high mountains. Abdu'l-Baha.
Be thou not hopeless under any circumstances, but rather be firm in thy hope. Abdu'l-Baha.
Nothing save that which profiteth them can befall My loved ones. Baha'u'llah.
For everything there is a sign. The sign of love is fortitude under My decree and patience under My trials. Baha'u'llah.
The world is but a show, vain and empty, a mere nothing, bearing the semblance of reality. Set not your affections upon it. Baha'u'llah.
Man's merit lieth in service and virtue and not in the pageantry of wealth and riches. Baha'u'llah.
If thou wouldst content thyself with whatever might come to pass it would be praiseworthy. Baha'u'llah.
Verily the most necessary thing is contentment under all circumstances; by this one is preserved from morbid conditions and from lassitude. Yield not to grief and sorrow: they cause the greatest misery. Jealousy consumeth the body and anger doth burn the liver: avoid these two as you would a lion. Baha'u'llah.
Should anyone wax angry with you, respond to him with gentleness; and should anyone upbraid you, forbear to upbraid him in return, but leave him to himself and put your trust in God, the omnipotent Avenger, the Lord of might and justice. Baha'u'llah.
That which beseemeth man is submission unto such restraints as will protect him from his own ignorance, and guard him against the harm of the mischief-maker. Liberty causeth man to overstep the bounds of propriety, and to infringe on the dignity of his station. It debaseth him to the level of extreme depravity and wickedness. Baha'u'llah.
The life to come is indeed far more advantageous unto Thee and unto such as follow Thy Cause than this earthly life and its pleasures. The Bab.
Let your thoughts dwell on your own spiritual development, and close your eyes to the deficiencies of other souls. Abdu'l-Baha.
How couldst thou forget thine own faults and busy thyself with the faults of others? Whoso doeth this is accursed of Me. Baha'u'llah.
The faith of no man can be conditioned by any one except himself. Baha'u'llah.
Forget all save Me and commune with My spirit. This is of the essence of My command, therefore turn unto it. Baha'u'llah.
Never become angry with one another. Love the creatures for the sake of God and not for themselves. You will never become angry or impatient if you love them for the sake of God. Abdu'l-Baha.
Let not your heart be offended with anyone. Abdu'l-Baha.
Do not quarrel with anybody, and shun every form of dispute. Abdu'l-Baha.
Refrain from slander, abuse and whatever causeth sadness in men. Baha'u'llah.
Man should know his own self and recognize that which leadeth unto loftiness or lowliness, glory or abasement, wealth or poverty. Baha'u'llah.
Sincerity and love will conquer hate. Abdu'l-Baha.
Tests are benefits from God, for which we should thank Him. Grief and sorrow do not come to us by chance, they are sent to us by the Divine Mercy for our own perfecting. Abdu'l-Baha.
The supreme cause for creating the world and all that is therein is for man to know God. Baha'u'llah.
All men have been created to carry forward an ever-advancing civilization. Baha'u'llah.
Question – What is the purpose of our lives? Abdu'l-Baha – To acquire virtues. Abdu'l-Baha.
Love is the fundamental principles of God's purpose for man, and He has commanded us to love each other even as He loves us. Abdu'l-Baha.
In a time to come, morals will degenerate to an extreme degree. It is essential that children be reared in the Bahá'í way, that they may find happiness both in this world and the next. If not, they shall be beset by sorrows and troubles, for human happiness is founded upon spiritual behaviour. Abdu'l-Baha.
If we are not happy and joyous at this season, for what other season shall we wait and for what other time shall we look? Abdu'l-Baha.
Center your thoughts in the Well-Beloved, rather than in your own selves. Baha'u'llah.
By self-surrender and perpetual union with God is meant that men should merge their will wholly in the Will of God, and regard their desires as utter nothingness beside His Purpose. Baha'u'llah.
Whosoever is occupied with himself is wandering in the desert of heedlessness and regret! The master-key of self-mastery is self-forgetfulness. The road to the palace of life is through the path of renunciation. Abdu'l-Baha.
If some one commits an error and wrong toward you, you must instantly forgive him. Do not complain of others. Refrain from reprimanding them, and if you wish to give admonition or advice, let it be offered in such a way that it will not burden the bearer. Abdu'l-Baha.
THE source of all good is trust in God, submission unto His command, and contentment with His holy will and pleasure. Baha'u'llah.
Whatever descreaseth fear increaseth courage. Baha'u'llah.
Purge your sight, that ye may perceive its glory with your own eyes, and depend not on the sight of any one except your self, for God hath never burdened any soul beyond its power. Baha'u'llah.
Love is the fundamental principle of God's purpose for man, and He has commanded us to love each other even as He loves us. All these discords and disputes which we hear on all sides only tend to increase materiality. Abdu'l-Baha.
One must see in every human being only that which is worthy of praise. When this is done, one can be a friend to the whole human race. If, however, we look at people from the standpoint of their faults, then being a friend to them is a formidable task. Abdu'l-Baha.
However, such as are conceited will not suffer themselves to be guided. They will be debarred from the Truth, some by reason of their learning, others on account of their glory and power, and still others due to reasons of their own… Abdu'l-Baha.
Soon will your swiftly-passing days be over, and the fame and riches, the comforts, the joys provided by this rubbish-heap, the world, will be gone without a trace. Abdu'l-Baha.
"There is no power nor strength but in God alone." "We are God's, and to Him shall we return." Baha'u'llah.
Trust in God and engage in your work and practice economy; the confirmations of God shall descend and you will be enabled to pay off your debts. Abdu'l-Baha.
It is certain that spirituality will defeat materialism, that the heavenly will subdue the human, and that through divine education the masses of mankind generally will take great steps forward in all degrees of life—except for those who are blind and deaf and mute and dead. Abdu'l-Baha.
They say: 'Where is Paradise, and where is Hell?' Say: 'The one is reunion with Me; the other thine own self, O thou who dost associate a partner with God and doubtest.' Baha'u'llah.
THERE is no paradise, in the estimation of the believers in the Divine Unity, more exalted than to obey God's commandments, and there is no fire in the eyes of those who have known God and His signs, fiercer than to transgress His laws and to oppress another soul, even to the extent of a mustard seed. The Bab.
The attainment of any object is conditioned upon knowledge, volition and action. Unless these three conditions are forthcoming, there is no execution or accomplishment. Abdu'l-Baha.
All that which ye potentially possess can, however, be manifested only as a result of your own volition. Baha'u'llah.
Man has volition; nature has none. Abdu'l-Baha.
It is evident therefore that man is ruler over nature's sphere and province. Nature is inert, man is progressive. Nature has no consciousness, man is endowed with it. Nature is without volition and acts perforce whereas man possesses a mighty will. Nature is incapable of discovering mysteries or realities whereas man is especially fitted to do so. Nature is not in touch with the realm of God, man is attuned to its evidences. Nature is uninformed of God, man is conscious of Him. Man acquires divine virtues, nature is denied them. Man can voluntarily discontinue vices, nature has no power to modify the influence of its instincts. Altogether it is evident that man is more noble and superior; that in him there is an ideal power surpassing nature. He has consciousness, volition, memory, intelligent power, divine attributes and virtues of which nature is completely deprived, bereft and minus; therefore man is higher and nobler by reason of the ideal and heavenly force latent and manifest in him. Abdu'l-Baha.
All of us know that international peace is good, that it is conducive to human welfare and the glory of man, but volition and action are necessary before it can be established. Action is essential. Abdu'l-Baha.
Verily I say, whatsoever leadeth to the decline of ignorance and the increase of knowledge hath been, and will ever remain, approved in the sight of the Lord of creation. Say: O people! Walk ye neath the shadow of justice and truthfulness and seek ye shelter within the tabernacle of unity. Baha'u'llah.
The steed of this Valley (the valley of love) is pain; and if there be no pain this journey will never end. (Baha'u'llah)
Be thou not unhappy; the tempest of sorrow shall pass; regret will not last; disappointment will vanish; the fire of the love of God will become enkindled, and the thorns and briars of sadness and despondency will be consumed! (Abdu'l-Baha)
Think ye of love and good fellowship as the delights of heaven, think ye of hostility and hatred as the torments of hell. (Abdu'l-Baha)
Related Blogs: