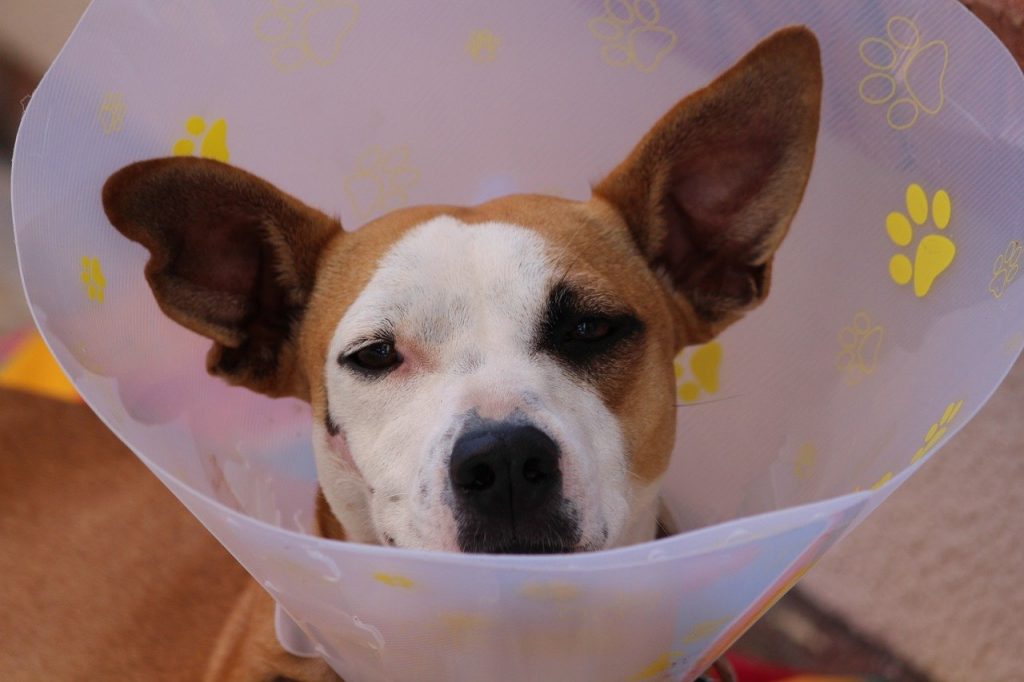 "However, until material achievements, physical accomplishments and human virtues are reinforced by spiritual perfections, luminous qualities and characteristics of mercy, no fruit or result shall issue therefrom, nor will the happiness of the world of humanity, which is the ultimate aim, be attained. For although, on the one hand, material achievements and the development of the physical world produce prosperity, which exquisitely manifests its intended aims, on the other hand dangers, severe calamities and violent afflictions are imminent… Progress and barbarism go hand in hand, unless material civilization be confirmed by Divine Guidance, by the revelations of the All-Merciful and by godly virtues, and be reinforced by spiritual conduct, by the ideals of the Kingdom and by the outpourings of the Realm of Might." (Abdu'l-Baha)
"Religion and science are the two wings upon which man's intelligence can soar into the heights, with which the human soul can progress. It is not possible to fly with one wing alone! Should a man try to fly with the wing of religion alone he would quickly fall into the quagmire of superstition, whilst on the other hand, with the wing of science alone he would also make no progress, but fall into the despairing slough of materialism. All religions of the present day have fallen into superstitious practices, out of harmony alike with the true principles of the teaching they represent and with the scientific discoveries of the time. Many religious leaders have grown to think that the importance of religion lies mainly in the adherence to a collection of certain dogmas and the practice of rites and ceremonies! Those whose souls they profess to cure are taught to believe likewise, and these cling tenaciously to the outward forms, confusing them with the inward truth." (Abdu'l-Baha)
"In truth, religion is a radiant light and an impregnable stronghold for the protection and welfare of the peoples of the world, for the fear of God impelleth man to hold fast to that which is good, and shun all evil. Should the lamp of religion be obscured, chaos and confusion will ensue, and the lights of fairness and justice, of tranquillity and peace cease to shine. Unto this will bear witness every man of true understanding". (Baha'u'llah)
"In this present age the world of humanity is afflicted with severe sicknesses and grave disorders which threaten death. Therefore, Bahá'u'lláh has appeared. He is the real Physician, bringing divine remedy and healing to the world of man. He has brought teachings for all ailments—the Hidden Words, Ishráqát, Tarazát, Tajallíyát, Words of Paradise, Glad Tidings, etc. These Holy Words and teachings are the remedy for the body politic, the divine prescription and real cure for the disorders which afflict the world. Therefore, we must accept and partake of this healing remedy in order that complete recovery may be assured. Every soul who lives according to the teachings of Bahá'u'lláh is free from the ailments and indispositions which prevail throughout the world of humanity; otherwise, selfish disorders, intellectual maladies, spiritual sicknesses, imperfections and vices will surround him, and he will not receive the life-giving bounties of God." (Abdu'l-Baha)
"The body politic today is greatly in need of a physician. It is similar to a human body afflicted with severe ailments. A doctor diagnoses the case and prescribes treatment. He does not prescribe, however, until he has made the diagnosis. The disease which aRelated Blogs:fflicts the body politic is lack of love and absence of altruism. In the hearts of men no real love is found, and the condition is such that, unless their susceptibilities are quickened by some power so that unity, love and accord may develop within them, there can be no healing, no agreement among mankind. Love and unity are the needs of the body politic today. Without these there can be no progress or prosperity attained. Therefore, the friends of God must adhere to the power which will create this love and unity in the hearts of the sons of men. Science cannot cure the illness of the body politic. Science cannot create amity and fellowship in human hearts. Neither can patriotism nor racial allegiance effect a remedy. It must be accomplished solely through the divine bounties and spiritual bestowals which have descended from God in this day for that purpose. This is an exigency of the times, and the divine remedy has been provided. The spiritual teachings of the religion of God can alone create this love, unity and accord in human hearts." (Abdu'l-Baha)
"Love is the cause of life, and hatred or animosity spell death or disintegration. Just as affinity is the fundamental principle of composition, the greater affinity, love, is the light of unity and the lack of love is the darkness of separateness. Love is conducive to existence, difference is conducive to disintegration. Love is the cause of the illumination of the whole of humanity, discord and dissension are the cause of the destruction of the human race. All the divine messengers have come to this earth as specialists of the law of love. They came to teach a divine love to the children of men; they came to minister a divine healing between the nations; they came to cement in one the hearts of men and to bring humanity into a state of unity and concord." (Abdu'l-Baha)
"Some of the weightiest passages of His Epistle to Queen Victoria are addressed to the members of the British Legislature, the Mother of Parliaments, as well as to the elected representatives of the peoples in other lands. In these He asserts that His purpose is to quicken the world and unite its peoples; refers to the treatment meted out to Him by His enemies; exhorts the legislators to "take counsel together," and to concern themselves only "with that which profiteth mankind"; and affirms that the "sovereign remedy" for the "healing of all the world" is the "union of all its peoples in one universal Cause, one common Faith," which can "in no wise be achieved except through the power of a skilled and all-powerful and inspired Physician." " (Shoghi Effendi)
"O SON OF SPIRIT! The best beloved of all things in My sight is Justice; turn not away therefrom if thou desirest Me, and neglect it not that I may confide in thee. By its aid thou shalt see with thine own eyes and not through the eyes of others, and shalt know of thine own knowledge and not through the knowledge of thy neighbor. Ponder this in thy heart; how it behooveth thee to be. Verily justice is My gift to thee and the sign of My loving-kindness. Set it then before thine eyes." (Baha'u'llah)
"Regarding reciprocity and cooperation: each member of the body politic should live in the utmost comfort and welfare because each individual member of humanity is a member of the body politic and if one member of the members be in distress or be afflicted with some disease all the other members must necessarily suffer. For example, a member of the human organism is the eye. If the eye should be affected that affliction would affect the whole nervous system. Hence, if a member of the body politic becomes afflicted, in reality, from the standpoint of sympathetic connection, all will share that affliction since this (one afflicted) is a member of the group of members, a part of the whole. Is it possible for one member or part to be in distress and the other members to be at ease? It is impossible! Hence God has desired that in the body politic of humanity each one shall enjoy perfect welfare and comfort." (Abdu'l-Baha)
"There are two ways of healing sickness, material means and spiritual means. The first is by the treatment of physicians; the second consisteth in prayers offered by the spiritual ones to God and in turning to Him. Both means should be used and practised. Illnesses which occur by reason of physical causes should be treated by doctors with medical remedies; those which are due to spiritual causes disappear through spiritual means. Thus an illness caused by affliction, fear, nervous impressions, will be healed more effectively by spiritual rather than by physical treatment. Hence, both kinds of treatment should be followed; they are not contradictory. Therefore thou shouldst also accept physical remedies inasmuch as these too have come from the mercy and favour of God, Who hath revealed and made manifest medical science so that His servants may profit from this kind of treatment also. Thou shouldst give equal attention to spiritual treatments, for they produce marvellous effects. Now, if thou wishest to know the true remedy which will heal man from all sickness and will give him the health of the divine kingdom, know that it is the precepts and teachings of God. Focus thine attention upon them." (Abdu'l-Baha)
Baha'i Readings on Healing in General:
Baha'i Readings on Unity:
Baha'i Readings on Harmony of Religion and Science:
Baha'i Prayers:
Society has been messed up for a long time. Power, prejudice, dominance of men over women, injustice, slavery, wars, and abuse in its various forms have been the ways of the world since the beginning of civilization, as detailed in Steve Taylor's book The Fall. Anyone who has read the Old Testament of The Bible can attest to this as well. The BBC's TV mini-series The Century of Self is a fascinating look at how business and government has encouraged selfishness for profit, and unwittingly changed society.
I believe a sick dysfunctional humanity is the main cause of the degradation of the environment: climate change, rapid decrease of animals, insects, and plants, and the pollution of the oceans. One might wonder if Covid-19 is just a symptom of the underlying illness afflicting all of humanity.
"The recrudescence of religious intolerance, of racial animosity, and of patriotic arrogance; the increasing evidences of selfishness, of suspicion, of fear and of fraud; the spread of terrorism, of lawlessness, of drunkenness and of crime; the unquenchable thirst for, and the feverish pursuit after, earthly vanities, riches and pleasures; the weakening of family solidarity; the laxity in parental control; the lapse into luxurious indulgence; the irresponsible attitude towards marriage and the consequent rising tide of divorce; the degeneracy of art and music, the infection of literature, and the corruption of the press; the extension of the influence and activities of those "prophets of decadence" who advocate companionate marriage, who preach the philosophy of nudism, who call modesty an intellectual fiction, who refuse to regard the procreation of children as the sacred and primary purpose of marriage, who denounce religion as an opiate of the people, who would, if given free rein, lead back the human race to barbarism, chaos, and ultimate extinction—these appear as the outstanding characteristics of a decadent society, a society that must either be reborn or perish." (Shoghi Effendi)
Related Blogs: